DONORS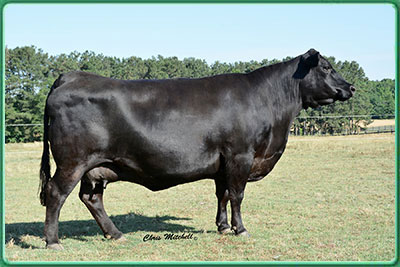 Sinclair Lady 5ET3 4465
Calved 01/22/05 • AAA +14969705
# N Bar Explosion




# N Bar Explosion TNT




N Bar Enchantress U130

# N Bar Emulation EXT [AMF-CAF-XF]
N Bar Kinochtry Beauty 4288
Gardens Transition 7205 S1
N Bar Enchantress 4906

# D H D Traveler 6807 [AMF-M1F-NHF]




+ Ideal 4465 of 6807 4286 [AMF-NHF]




E E 4286 of Ideal 2240 1254

# Q A S Traveler 23-4 [AMF-CAF-XF]
# Bemindful Maid D H D 0807
Ee 30 1254 of Ideal 5254 960
Ee 30 2240 of Ideal 8245 960
As of 10/01/2015
Production
CED
BW
WW
YW
RADG
YH
SC
Doc
-5

.40

+1.5

.55

+42

.44

+71

.40

+.14

.34

+.1

.42

-.30

.43

-10

.33
Maternal
HP
CEM
MILK
MKH/MKD
MW
MH
$EN
-1.8

.16

+2

.25

+28

.36

1 / 1
+26

.38

+0

.28

-5.68
Carcass
CW
MARB
RE
FAT
Carc
GRP/PRG
Usnd
GRP/PRG
+45

.30

-.08

.40

+.23

.36

+.002

.39

N / A
3 / 5
$Values

| $W | $F | $G | $QG | $YG | $B |
| --- | --- | --- | --- | --- | --- |
| +47.56 | +24.72 | +.44 | +.42 | +.02 | +113.53 |
Sinclair Lady 5ET3 4465 is a powerful dam that blends the Lady and Enchantress families by the Pathfinder Sire N Bar Explosion TNT from the Sinclair feed efficiency matriarch Ideal 4465 of 6807 4286. She looks to be a very fertile donor, with 12 grade 1 eggs coming out of her first flush. She is easy fleshing, deep ribbed, well muscled, and extremely long cow. She has a beautiful udder and feminine head.
The dam of this cow is the legendary Ideal 4465 OF 6807 4286. She has generated nearly $2.5 million in progeny sales to date. This cow is famous for being the foundation of the first family in the Angus breed recognized for excelling in feed efficiency. She is regarded as DHD Traveler 6807's greatest daughter, she sold for $45,000 as the all-time top selling female to sell at Jorgensen Ranches in 2003 and went on to sell one-half interest for $55,000 for a $110,000 valuation as a twelve year old in 2006 at the Sterling Hunter Dispersal. Her productive maternal sisters include the $110,000 Whitestone and Tanner donor Sinclair Lady 2P61 4465 who has generated nearly $1 million in progeny sales to date. Coleman Angus purchased her full sister for $40,000 in the 2008 Sinclair sale.
In 2012 she had three bull calves sired by RR Rito 707. These calves weighed the most out of over 30 bull calves produced from RR Rito 707 flushes and tested together.
They were raised in recips at Spring Lake Angus Ranch in Nebraska and were ranked as the number 1,2 and 4 heaviest weaned bull calves in their calf crop. In the 2013 Spring Lake Angus Bull Test 5ET3's three bull calves sired by RR Rito 707 finished 1, 2 and 5 in average daily gain on test.
5ET3's bull calf out of N Bar Shadow X4124 is breeding our heifers this year. His full sister is also an excellent donor prospect.
5ET3's natural calf from 2013 was a heifer by QAS Traveler 23-4 that weaned off at 670 lbs. with no creep. Her full brother topped our 2015 Spring Bull Test and is a tremendous specimen.
We are currently breeding her ET calves out of Rito 707 of Ideal 3407 7075, N Bar Shadow X4124, OCC Emblazon 854-E, OCC Juneau 807J, PBC 707 1M F0203, QAS Traveler 23-4 and SAV Final Answer 0035. As you can imagine they are a great set of females.
Call us to discover how this powerful donor can help your program.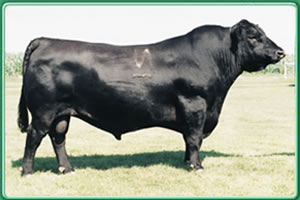 Sire: N Bar Explosion TNT
Dam: Ideal 4465 of 6807 4286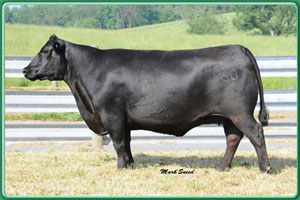 Sinclair Lady 2P60 4465, the $80,000 maternal sister to Sinclair Lady 5ET 4465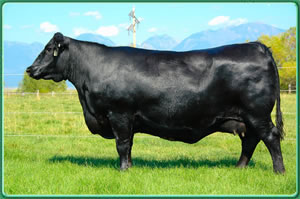 Bohi Lady 1165, the top selling and top-valued female of the 2007 Coleman Angus sale, and maternal sister to Sinclair Lady 4465 5ET3 & S H Lady 4465 5119